September 29, 2021 – Transcenta Holding Limited ("Transcenta"), a global biotherapeutics company with fully-integrated capabilities in discovery, development and manufacturing of antibody-based therapeutics, debuted on Hong Kong Stock Exchange (HKEX). Transcenta (6628.HK) issued 40.3 million shares at a public offering price of HK$ 16.00, raising approximately HK$ 574.4 million or US$73.8 million in net proceeds.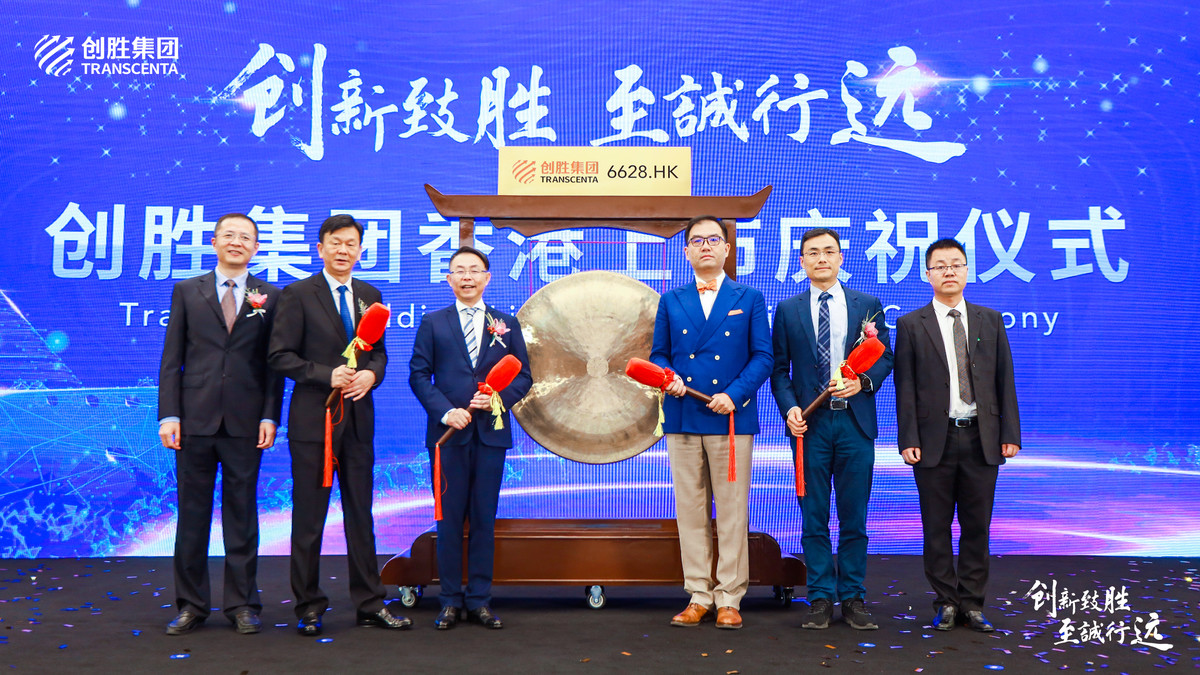 Transcenta debuts on HKEX 
Transcenta has built a robust product pipeline including 9 drug candidates, 8 of which have been discovered and developed in-house. These drug candidates cover therapeutic areas with unmet medical needs including oncology, nephrology and bone diseases, targeting both validated, partially validated and novel biological pathways. Four molecules are in clinical stage.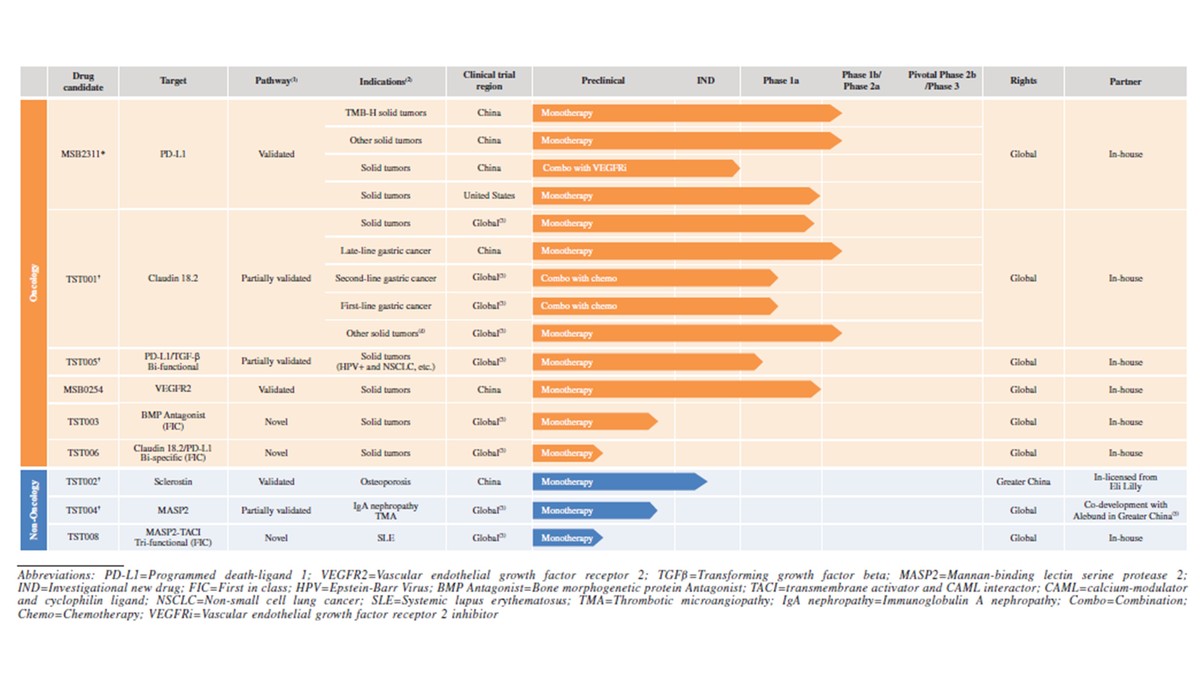 Transcenta's drug development pipeline 
Source: Transcenta's global offering   
Transcenta's core product is MSB2311, a humanized PD-L1 monoclonal antibody (mAb) candidate for solid tumors. MSB2311 is the first and only "recycling" PD-L1 antibody based on its pH-dependent PD-L1 binding property, which allows for significantly higher drug-target residence time in tumor and improved in vivo tumor killing activity. As of June 18, 2020, in the Phase 1 study conducted in China, 16 solid tumor patients were evaluable for efficacy with prior biomarker selection, including high tumor mutation burden (TMB-H), Epstein-Barr Virus (EBV), microsatellite instability high (MSI-H) or PD-(L)1 expression. Five patients achieved confirmed partial response (PR, which means at least a 30% decrease in the sum of diameter of all target tumor lesions compared to the baseline) with an objective response rate (ORR) of 31.3%. In January 2021, Transcenta submitted an End of Phase 1 analysis report to the NMPA and received the permission to conduct a Phase 2 trial for patients with TMB-H solid tumors . 
Besides the core product, Transcenta also has four key products: TST001 (a humanized Claudin 18.2 targeting antibody), TST005 (a humanized PD-L1/TGF-β bi-functional antibody-fusion protein), TST004 (a humanized MASP2 targeting antibody) and TST002 (a humanized sclerostin targeting antibody).  
Transcenta has developed a unique antibody discovery platform, the Immune Tolerance Breaking  (IMTB) technology platform, which helps generate antibodies to both non-conserved and conserved proteins that are difficult to generate in rodents and to discover hidden epitopes that are challenging to discover by using conventional platforms. IMTB enables Transcenta to select candidate molecules with enhanced developability and intellectual property position. MSB2311 and TST001 were launched from the IMTB platform.  
Transcenta has developed efficient manufacturing processes and built flexible manufacturing capacity to support current and future needs for clinical trials and commercialization. Notably, Transcenta is developing and implementing a continuous manufacturing platform called Integrated Continuous Bioprocessing (ICB), where a proprietary and highly productive continuous upstream perfusion process will be integrated with an automated and continuous downstream process that is being co-developed with Merck KGaA. 
Transcenta came to its current form when two of the Lilly Asia Ventures (LAV) portfolio companies, HJB and MabSpace, merged in January 2019. LAV has provided support to Transcenta, participating in every round of its financing since the merger. LAV is also one of the cornerstone investors for this IPO.  
1. Transcenta's Global Offering