October 19, 2021 – MicroTech Medical (Hangzhou) Co., Ltd. ("MicroTech"), a medical device company focused on diabetes management, debuted on Hong Kong Stock Exchange (HKEX). MicroTech (2235.HK) issued 63.5 million shares at a public offering price of HK$ 30.50, raising approximately HK$ 1.94 billion or US$249 million in total proceeds.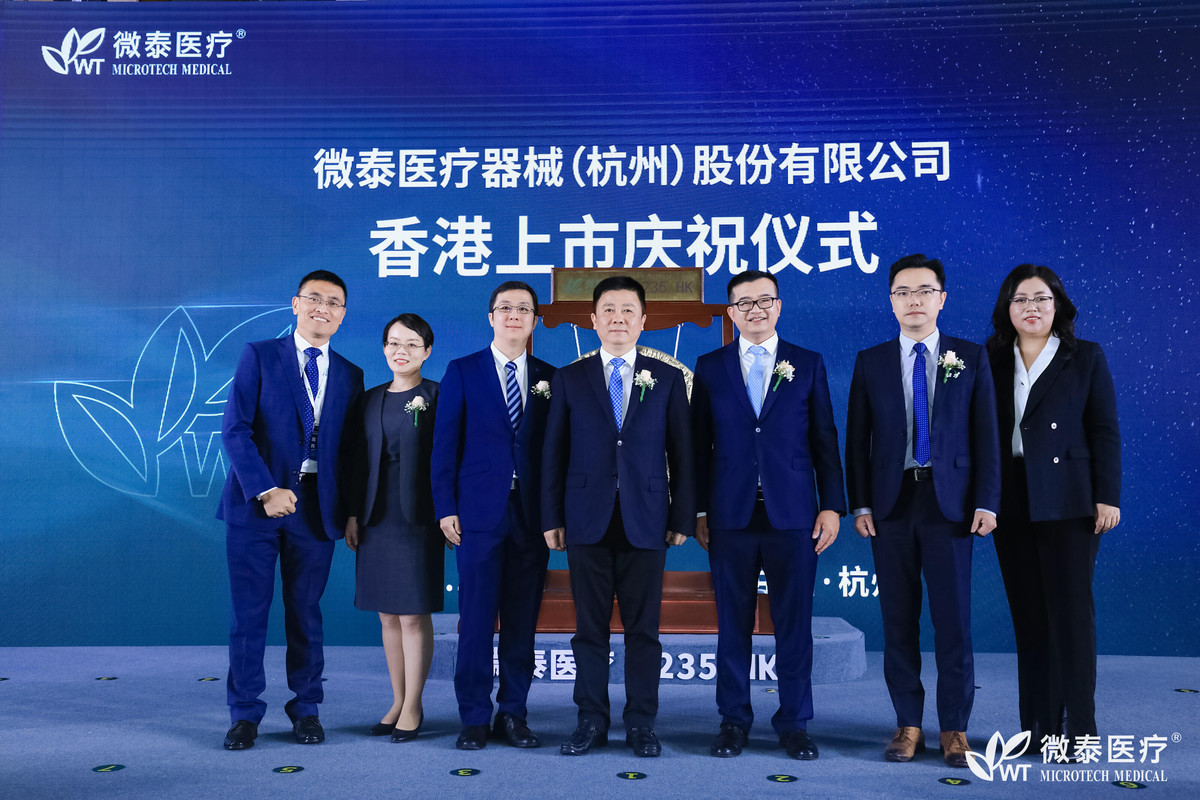 Founded in 2011, headquartered in Hangzhou, MicroTech develops and commercializes both diabetes treatment and diabetes monitoring medical devices to improve the diabetes management in China and globally. MicroTech's Core Product, Equil Patch Insulin Pump System ("Equil"), is a semi-disposable patch insulin pump. Equil received CE marking in Europe in June 2017, and the marketing approval from the NMPA for adult use in China in September 2017. Equil is categorized as a Class III medical device in China. MicroTech started to commercialize Equil in China and Europe in 2018. In addition, MicroTech is seeking to expand the indication of Equil for use by children and adolescents. 
In addition to Equil, MicroTech has two other categories of commercialized products—Blood Glucose Monitoring Systems (BGMS) and Continuous Glucose Monitoring Systems (CGMS), and six other product candidates at various development stages, including artificial pancreas and next generation diabetes IVD products.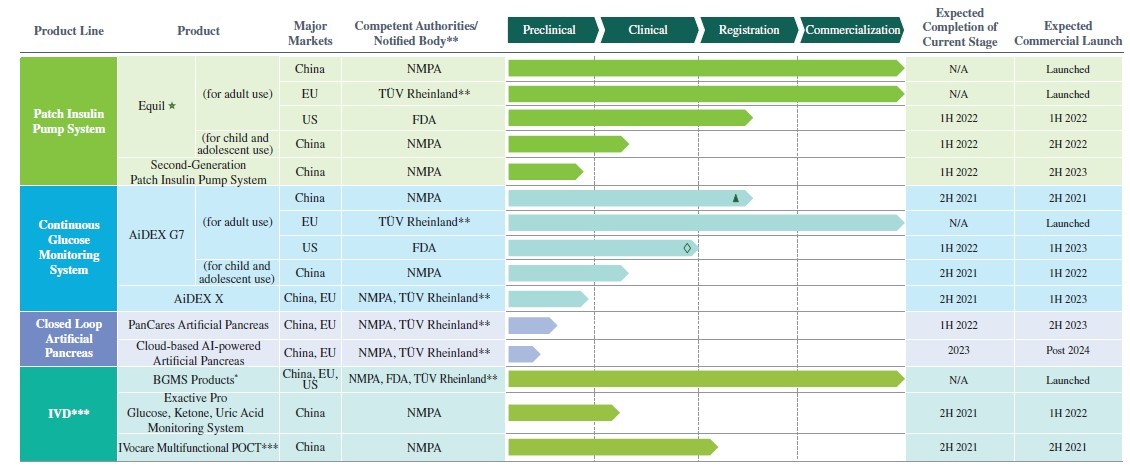 MicroTech's product pipleline
Source: MicroTech's global offering
AiDEX G7, MicroTech's CGMS, has demonstrated various advantages over traditional BGMS, featuring real-time monitoring, reduced risk of hyper/hypoglycemia, and improved compliance to treatment regimen by eliminating the need for routine finger prick blood glucose measurements. AiDEX G7 primarily focuses on the clinical needs of patients with Type 1 diabetes and severe Type 2 diabetes whose blood glucose levels need to be closely monitored. MicroTech received CE marking in the EU in September 2020 and completed a clinical trial in China in May 2020 for AiDEX G7, which is categorized as a Class III medical device in China. The NMPA accepted the registration application of AiDEX G7 in the first quarter of 2021. When approved, AiDEX G7 is expected to be the first calibration-free real-time CGMS marketed in China. 
Besides building up the product pipeline, MicroTech has developed a synergistic platform by integrating its R&D, manufacturing and commercialization capabilities.   With R&D centers in both China and Silicon Valley, MicroTech has an in-house R&D team of nearly 100 staff members with extensive industry experience and multidisciplinary capabilities. MicroTech owns manufacturing facilities with an aggregate area of approximately 15,000 sq.m. in Hangzhou, including a 1,500 sq.m. ISO Class 7 clean-room space and an 80 sq.m. ISO Class 8 clean-room space. MicroTech has set up a broad network of near 400 distributors and grew an internal sales team of more than 130 members, covering both China and overseas markets.  
Lilly Asia Ventures (LAV) led MicroTech's A round financing in 2014, and has since provided continuous support to MicroTech, participating in its every subsequent funding round. LAV is also one of the cornerstone investors for this IPO. 
1. MicroTech Medical's global offering