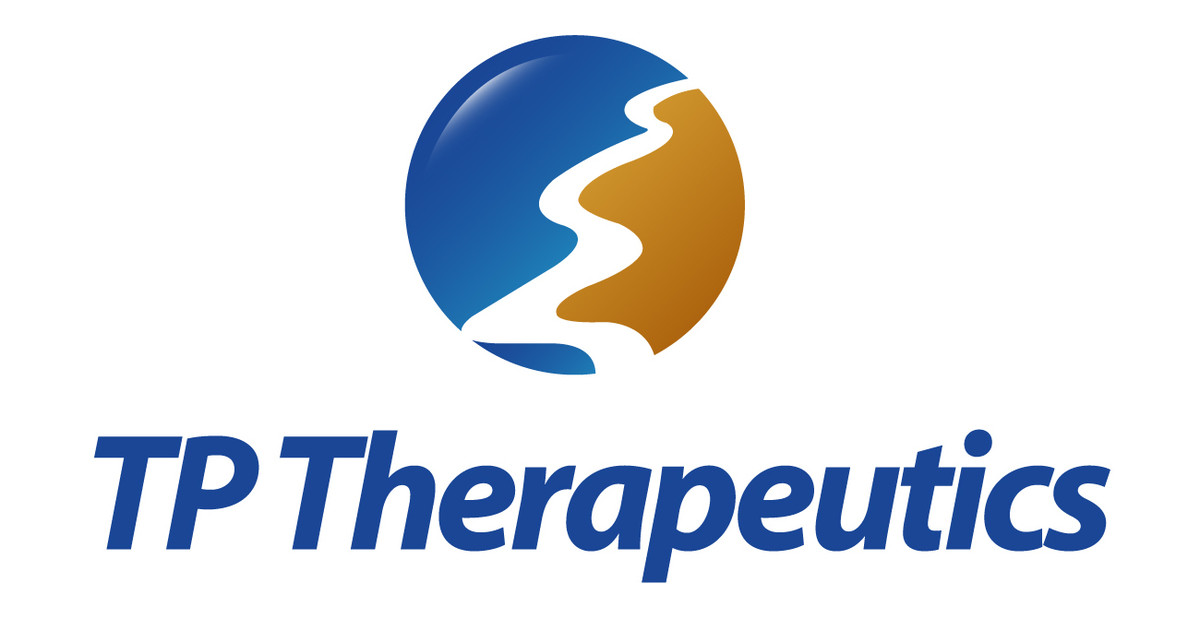 SAN DIEGO--(BUSINESS WIRE)--TP Therapeutics, Inc., a clinical-stage biopharmaceutical company focusing on addressing oncology drug resistance, announced today that the company raised $45 million in a Series C financing round. The round was co-led by Lilly Asia Ventures (LAV), OrbiMed Advisors, LLC, and S.R. One, Limited, and joined by existing investors Cormorant Asset Management and SV Tech Ventures. In conjunction with the financing, Carl L. Gordon, Ph.D., CFA, General Partner at OrbiMed, Hongbo Lu, Ph.D., Partner at LAV, and Simeon J. George, M.D., Partner at S.R. One, joined the company's Board of Directors.
Proceeds from the financing will be used to fund the continued development of the company's lead program, TPX-0005, for treatment of naïve and resistant patients with ALK, ROS1 or NTRK abnormal genes. The proceeds will also be used to fund the advancement of several pre-clinical pipeline projects.
"We believe TPX-0005 has the potential to comprehensively address the drug resistance issues associated with acquired resistance mutations from targeting the ALK, ROS1, and NTRK family, and the bypass and EMT mechanisms. With bypass and EMT as common resistance mechanisms in targeted therapies, TPX-0005 has the potential to address drug resistance observed in other therapeutic targets, such as EGFR, via combination therapies," said Dr. J. Jean Cui, founder and Chief Scientific Officer. "We are very delighted to work with OrbiMed, LAV, and S.R. One in building TP Therapeutics going forward, and to have Carl, Hongbo, and Simeon join the Board of Directors," added Dr. Y. Peter Li, Chairman, President and CEO of TP Therapeutics.
"We are pleased to partner with TP Therapeutics and support their important work in creating new drugs and new hope for the numerous patients whose cancers have become resistant to initial protein kinase inhibitor drugs," commented Dr. Carl Gordon, OrbiMed.
"We are privileged to have an opportunity to syndicate such an exceptional investor group for this round of financing. We look forward to supporting the TP Therapeutics scientists and management team to bring new therapies to cancer patients around the world," remarked Dr. Hongbo Lu, LAV.
About TP Therapeutics, Inc.
TP Therapeutics, Inc. (TP) is a clinical-stage structure-based drug design company founded in October 2013 by Dr. J. Jean Cui, the lead inventor of Pfizer's oncology drug crizotinib. TP Team is focusing on the design and development of novel chemical identities for established oncogene drivers with high incidence of secondary resistant mutations, newly identified disease-driven targets, and potential targets regulating tumor microenvironment and tumor immunity. TP's leading project TPX-0005 is in clinical development (TRIDENT-1, NCT03093116).
About OrbiMed Advisors, LLC
OrbiMed is a leading investment firm dedicated exclusively to the healthcare sector, with over US $13 billion in assets under management. OrbiMed invests globally across the spectrum of healthcare companies, from venture capital start-ups to large multinational companies. OrbiMed's team of more than 90 employees manages a series of private equity funds, public equity funds, royalty/debt funds and other investment vehicles. OrbiMed maintains its headquarters in New York City, with additional offices in San Francisco, Mumbai, Shanghai, and Herzliya.
About Lilly Asia Ventures (LAV)
Lilly Asia Ventures (LAV), founded in 2008 and headquartered in Shanghai, is a life sciences and healthcare sector focused investment firm, focusing predominantly on biopharmaceutical, med tech and diagnostics investments in Asia, particularly in China. As a leading biomedical venture fund, LAV provides capital, industry expertise, and global resources to its portfolio companies to accelerate their growth.
About S.R. One, Limited
S.R. One, Limited is the corporate venture capital arm of GlaxoSmithKline. The firm invests globally in emerging life science companies that are pursuing innovative science which will significantly impact medical care. We have a team of investment professionals, located in the US and UK. As a Team, our experience spans basic science, industry and the market. We take an active role in our portfolio companies and work with management teams and our fellow venture investors to create significant value. Celebrating its 30th anniversary in 2015, S.R. One has invested $1B in more than 170 companies, and its current portfolio includes ~45 private and public companies.