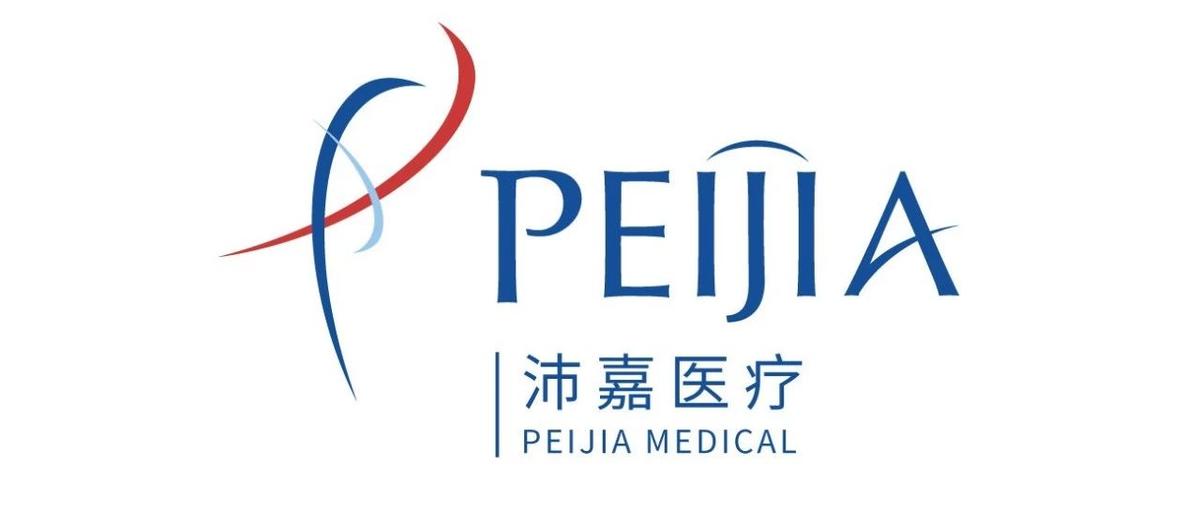 May 15, 2020--Peijia Medical Limited (Peijia Medical, stock code: 9996) was officially listed on the main board of Hong Kong Stock Exchange (HKEX). Excluding greenshoe options, Peijia Medical issued a total of 152.5 million shares, including 15.25 million shares for Hong Kong offering, and 137.3 million shares for international offering. The IPO price was set at HK$ 15.36, bringing the funds raised total to HK$2.34 billion or US$302 million.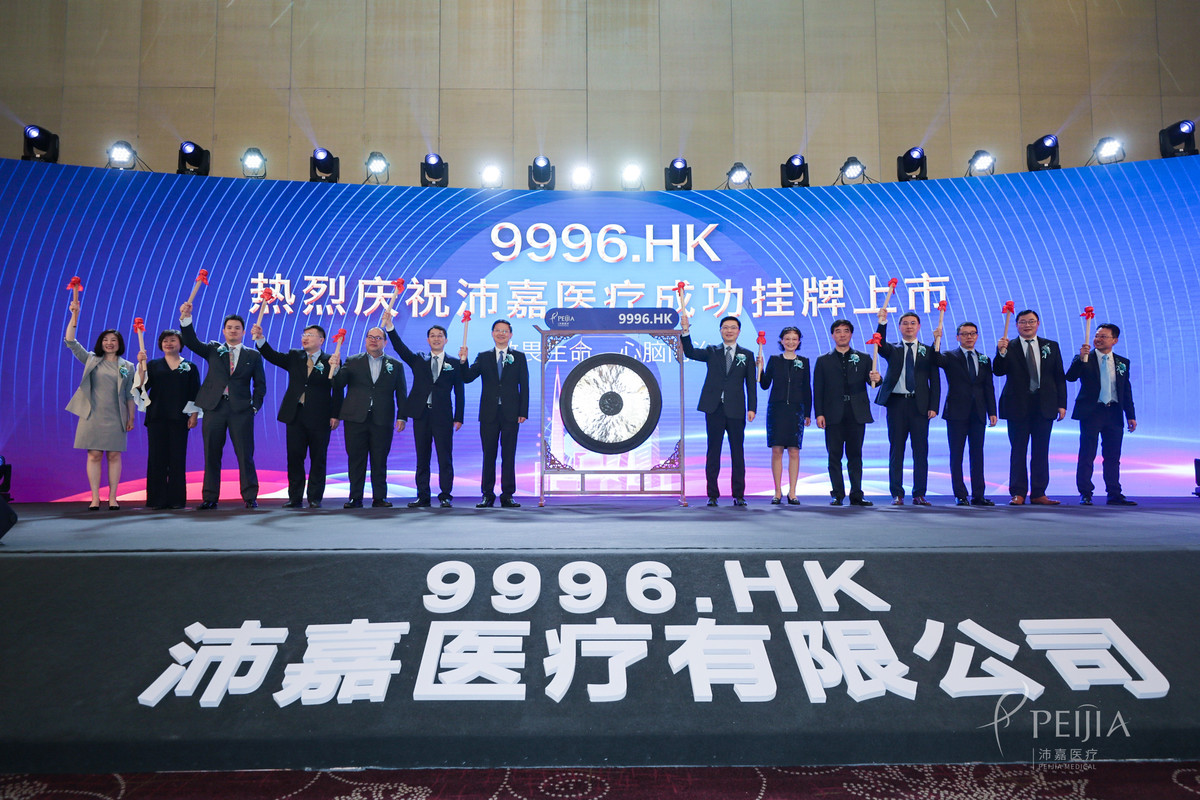 Peijia Medical focuses on the high-growth interventional procedural medical device market in China and is a leading domestic player in both the transcatheter valve sector and the neurointerventional procedural medical device sector in China.
For the heart valve market, Peijia is in the process of completing the confirmatory clinical trial for TaurusOne®, the company's first-generation transcatheter aortic valve replacement (TAVR) product. Compared to the traditional surgical aortic valve replacement or SAVR, TAVR is more cost effective. Peijia expects to receive the NMPA approval for TaurusOne® and launch the product in the first or second quarter of 2021. Peijia Medical is also developing its second- and third generation TAVR products incorporating innovative features. Peijia's product pipeline includes transcatheter devices for aortic, mitral, and tricuspid valves.
In the field of neurointerventional procedural medical devices, Peijia Medical is the only fully integrated company based in China that develops, manufactures, and commercializes a comprehensive portfolio of products and product candidates. Peijia was the first domestic player to commercialize embolization coil product in China.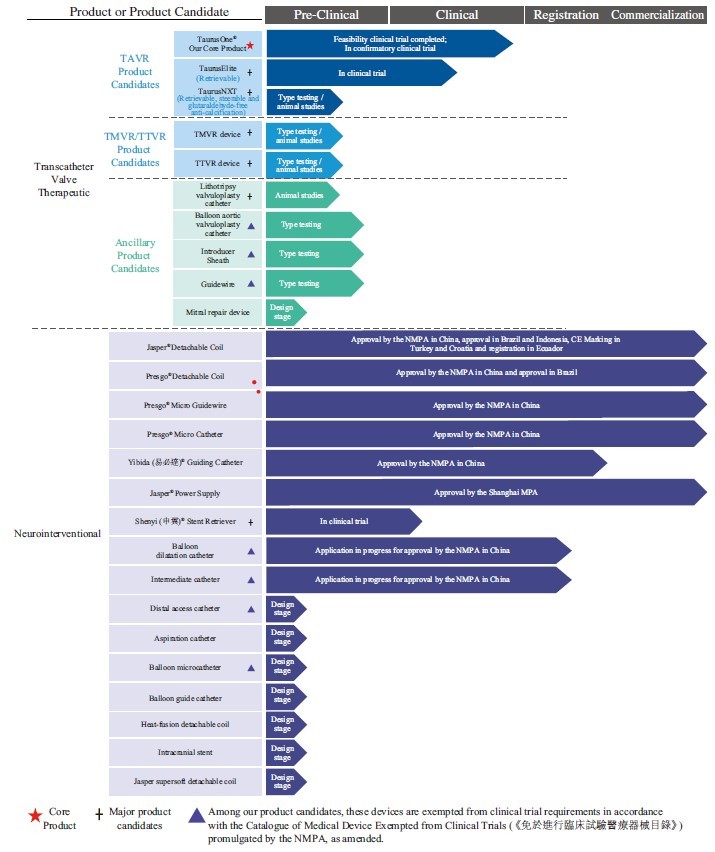 Product pipeline of Peijia Medical.
Source: Peijia Global Offering
Lilly Asia Ventures (LAV) has been providing continual support to Peijia Medical since 2018. More recently, LAV participated in the C round of financing completed in November last year, and in the IPO as a cornerstone investor. LAV is currently Peijia's largest investor shareholder.
Friday, May 15 was the first trading day for Peijia Medical on HKEX. Peijia's stock price jumped from the IPO price of HK$15.36 to a closing price of HK$25.80, an increase of nearly 68%.