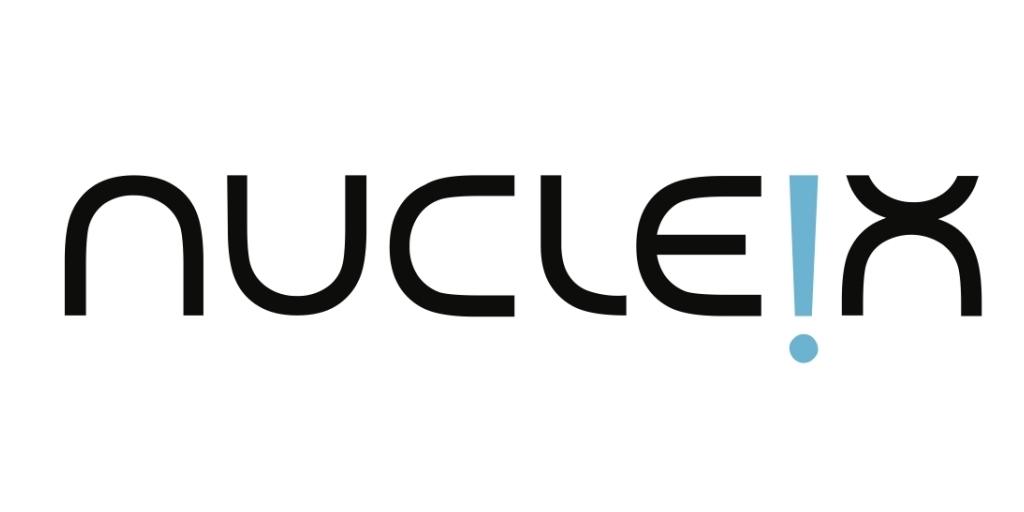 SAN DIEGO & REHOVOT, Israel--(BUSINESS WIRE)--Nucleix, a liquid biopsy company revolutionizing cancer treatment by detecting the disease earlier, has secured $55 million from a syndicate of leading life science investors in an oversubscribed financing round.
The round was led by RA Capital Management, with participation from new investors including funds and accounts managed by BlackRock, Lilly Asia Ventures, LYFE Capital and MILFAM. Existing investors participating in the round include OrbiMed, Aurum Ventures, DSC Investment, OCI Bio Investments and Zohar Zisapel. Nucleix will utilize the proceeds of the financing to continue the rapid advancement of its unique methylation technology, known as EpiCheck®, and to develop Lung EpiCheck®, its lead product for the early detection of lung cancer.
"Early detection of cancer from a blood sample is like listening for a whisper in a crowded room – you need to separate a faint signal from considerable background noise. EpiCheck minimizes sample loss and background noise while detecting minute cancer epigenetic signals with greater sensitivity than other technologies," said Chris Hibberd, chief executive officer of Nucleix. "This new funding enables us to further demonstrate the power of the technology through a focused program in lung cancer, advancing tests designed to be highly sensitive, easily deployed and cost effective."
EpiCheck is an ultra-sensitive technology for the detection of methylation changes and is compatible with both next-generation sequencing (NGS) and polymerase chain reaction (PCR) platforms. Nucleix is applying the NGS application of EpiCheck for deep discovery, to reveal new biomarkers that may be used in the early detection and monitoring of cancer. In turn, these discoveries can be advanced as highly sensitive tests using the PCR application of EpiCheck, with the potential to run cost-effectively in both centralized and local laboratories.
Lung EpiCheck is a highly sensitive, methylation-based blood assay for the early detection of lung cancer. The test analyzes subtle, disease-specific changes in DNA methylation markers meeting the needs of its target population – current and past smokers – to catch cancer earlier when treatment can be most effective. In October 2020, clinical data on the first generation of Lung EpiCheck was published in the European Respiratory Journal. Nucleix is now developing an improved version of the assay and will initiate a prospective study to validate the test, with the goal of making it available in 2022.
"The U.S. Preventive Services Task Force (USPSTF) recently updated the screening guidelines for high-risk lung cancer patients to double the number of people who qualify for annual screening, but a challenge remains as less than 10% of those eligible in the United States follow the guidelines today," said Aharona Shuali, M.D., VP Medical. "Lung EpiCheck has the potential to provide an effective screening option that increases compliance and drives more patients to follow guidelines in the United States – increasing chances of patients having a long-term benefit."
About Lung EpiCheck®
Lung EpiCheck is designed to provide a simple blood test that detects lung cancer at its earliest stages. The test utilizes NGS and PCR-based technology for highly sensitive analysis of subtle, disease-specific changes in DNA methylation markers. Lung EpiCheck is being developed for potential use in individuals with a history of smoking who are at high-risk of developing lung cancer, and do not comply with the guidelines for annual screening with low-dose computed tomography (LDCT) scans. The test is not yet commercially available.
About Nucleix
Nucleix is a liquid biopsy company revolutionizing cancer treatment with earlier disease detection at a time when intervention can bring the greatest impact for patients. Leveraging NGS and PCR-based epigenetics, the Company's pioneering testing approach uses methylation-based identification for early-stage and recurring cancer detection. The Company's non-invasive EpiCheck® platform delivers highly accurate and sensitive results, all while providing a seamless testing option for patients and the healthcare system. The Company is building an EpiCheck franchise, beginning with the Bladder EpiCheck® testing kit, marketed in Europe for bladder cancer recurrence. The Company is advancing a Lung EpiCheck test toward commercialization for high-risk individuals, while advancing additional tests for high-risk diseases. For more information, please visit: https://www.nucleix.com.