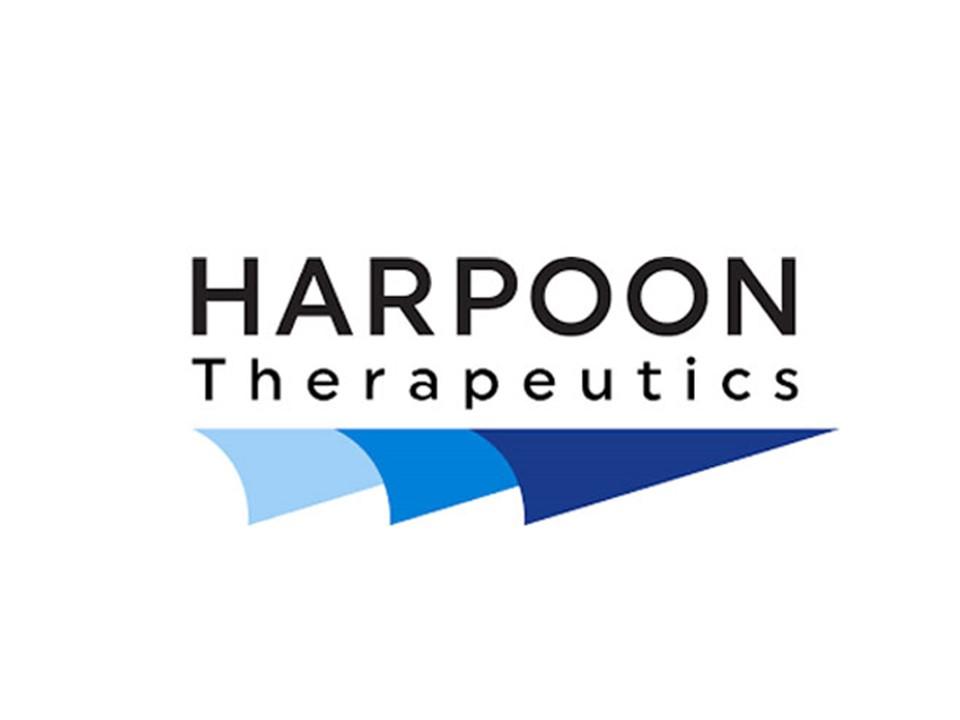 SOUTH SAN FRANCISCO, Calif. – December 27, 2018 – Harpoon Therapeutics, Inc. ("Harpoon"), a clinical-stage immunotherapy company developing a novel class of T cell engagers, announced today that it has filed a registration statement on Form S-1 with the U.S. Securities and Exchange Commission (the "SEC") relating to a proposed initial public offering of its common stock. All shares of common stock to be sold in the proposed offering will be offered by Harpoon. The number of shares to be offered and the price range for the proposed offering have not yet been determined. Harpoon has applied to list its stock for trading on the Nasdaq Stock Market under the symbol "HARP."
Citigroup and Leerink Partners are acting as joint book-running managers for the proposed offering. Canaccord Genuity and Wedbush PacGrow are acting as co-managers for the proposed offering.
A registration statement relating to these securities has been filed with the SEC, but has not yet become effective. These securities may not be sold, nor may offers to buy be accepted, prior to the time the registration statement becomes effective. This press release shall not constitute an offer to sell or a solicitation of an offer to buy, nor shall there be any offer or sale of, these securities in any state or jurisdiction in which such offer, solicitation or sale would be unlawful prior to registration or qualification under the securities laws of such state or jurisdiction.
The proposed offering will be made only by means of a prospectus. Copies of the preliminary prospectus relating to the proposed offering may be obtained, when available, from: Citigroup Global Markets Inc., c/o Broadridge Financial Solutions, 1155 Long Island Avenue, Edgewood, NY 11717, or by telephone at (800) 831-9146; or Leerink Partners LLC, Attention: Syndicate Department, One Federal Street, 37th Floor, Boston, MA 02110, by telephone at (800) 808-7525, ext. 6132, or by e-mail at syndicate@leerink.com.
ABOUT HARPOON THERAPEUTICS
Harpoon Therapeutics is a clinical-stage immunotherapy company developing a novel class of T cell engagers that harness the power of the body's immune system to treat patients suffering from cancer and other diseases. T cell engagers are engineered proteins that direct a patient's own T cells to kill target cells that express specific proteins, or antigens, carried by the target cells. Using its proprietary Tri-specific T cell Activating Construct™ ("TriTAC"), platform, Harpoon is developing a pipeline of novel T cell engagers, or TriTACs, initially focused on the treatment of solid tumors and hematologic malignancies. Harpoon recently announced its second technology platform, ProTriTAC, that applies a prodrug concept to TriTAC in order to create T cell engagers that are designed to be preferentially active in the tumor microenvironment.