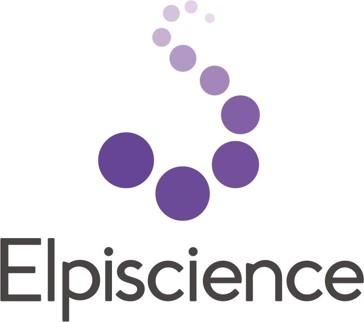 SHANGHAI/SUZHOU, China, May 13, 2021. Elpiscience Biopharma, a clinical stage biopharma focusing on the discovery and development of next-generation cancer immunotherapies, announced today the closing of Series C round of financing of 105 million USD. This round of financing was led by the Greater Bay Area Homeland Development Fund, with participation from Cormorant Asset Management, Maison Capital, Superstring Capital, Pluto Connection Limited, Unifortune Fund etc. Existing investors, including Lilly Asia Ventures, Hillhouse Capital Group, CDH Investments, Dyee Capital and Oriza Holdings continued to invest in this round of financing.
Proceeds raised from this round will be primarily used to expand the global reach of Elpiscience's R&D strategy, i.e. as a start, to advance Elpiscience's innovative molecules into clinical studies in the US. Part of the proceeds will also be used for exploring novel mechanisms of cancer immunotherapy and fueling more strategic partnerships.
"We are thrilled to have the continued support and endorsement from the top tier investors. It's been a remarkable 3.5 years," said Dr. Darren Ji, Chairman and CEO of Elpiscience, "Elpiscience is determined to become a innovation leader in developing the next generation of cancer immunotherapies. We are committed to bringing at least one world-class molecule into the clinic each year to benefit cancer patients globally."
Elpiscience is a clinical stage biopharmaceutical company focusing on innovating and developing the next generation of cancer immunotherapy. Elpiscience has developed a pipeline of 15 globally innovative molecules, covering a wide range of targets with a particular focus on turning "cold" into "hot" tumors. The company currently has three assets in clinical trials (ES101, ES102 and ES104), three in IND-enabling stage (ES002, ES014 and ES004). Elpiscience's sustainable pipeline forms a strong cornerstone for developing the next generation and more effective immunotherapies. Founded and managed by seasoned executives in the biopharma industry, Elpiscience is backed by close to 20 top investors such as Lilly Asia Ventures, Hillhouse Capital, Hyfinity Investments and Great Bay Area Development Fund.
Elpiscience Completes Series B Financing of USD $100 Million
e Completes Series B Financing of USD $100 MillionElpiscience Completes Series B Financing of USD $100 Million