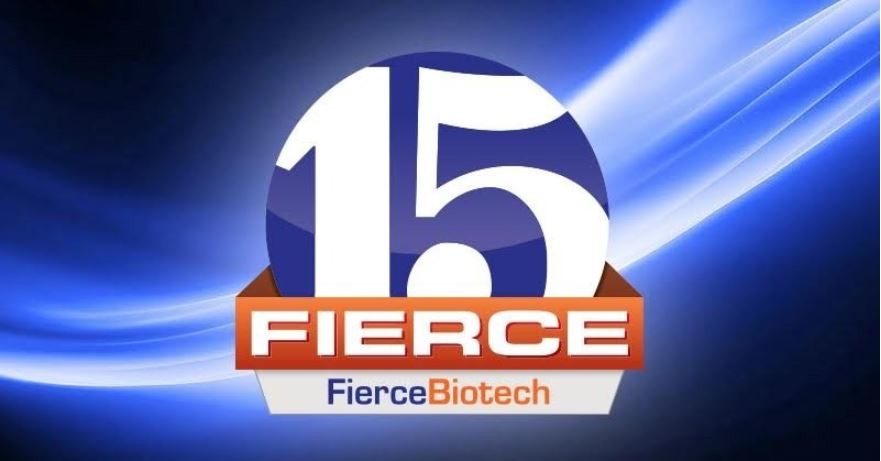 FierceBiotech has revealed 2018 Fierce 15 biotechnology companies. The fifteen winners are designated as the most promising private biotechnology companies in the industry. Lilly Asia Ventures's two portfolio companies, Ansun Biopharma and Tmunity Therapeutics, are among the winners.

Ansun BioPharma is a clinical stage biopharmaceutical company based in San Diego, California focused on the development of unique host-directed anti-viral therapies for respiratory viruses. Ansun is currently working with FDA to plan and implement a Phase 3 clinical trial of DAS181 for the treatment of PIV infection in hospitalized and immunocompromised patients. In addition to Breakthrough Designation, DAS181 has also received Fast Track designation by the U.S. FDA for this indication. Recently the company has observed activity of DAS181 against other important respiratory pathogens based on the same host-directed anti-viral mechanism.
According to FierceBiotech, "DAS181 is a recombinant sialidase fusion protein, delivered by inhalation, that's designed to cleave and block sialic acid receptors used by viruses to penetrate cells lining the respiratory tract, preventing viral replication. That means it works differently from—and could complement—current antivirals used for flu, such as Roche's oral neuraminidase inhibitor Tamiflu (oseltamivir), which was launched 20 years ago but, despite generic competition in some markets, remains a big earner for the company with sales of more than $500 million last year."
Ansun is also actively seeking to in-license or acquire other early or mid-stage biopharmaceutical compounds. For more information, please visit www.ansunbiopharma.com or www.clinicaltrials.gov using the identifier NCT01644877.

Tmunity is a private clinical-stage biotherapeutics company focused on saving and improving lives by delivering the full potential of next-generation T cell immunotherapy to patients with devastating diseases. Integrating a foundational collaboration with the University of Pennsylvania (Penn) and the groundbreaking scientific, clinical and manufacturing expertise and demonstrated track record of its founders (Carl June, MD; Bruce Blazar, MD; Bruce Levine, PhD; Yangbing Zhao, MD, PhD; Jim Riley, PhD; and Anne Chew, PhD), Tmunity represents a new center of gravity in translational T cell medicine. The company is developing a diversified portfolio of novel treatments that exhibit best-in-class control over T cell activation and direction in the body, with an initial focus in cancer with two programs currently in the clinic. Headquartered in Philadelphia, Tmunity utilizes laboratories and production facilities at Penn and its own dedicated cGMP manufacturing facility in Norristown, PA, to pursue process improvement and production scale-up in support of clinical development of its T cell therapies.
Although CAR-T therapies have been proved successful in treating blood cancers, their utility in treating solid tumors is still to be established. Tmunity is working to translate CAR-T's success in blood cancers to solid tumors. The company's leading program in the clinic is a CAR-T treatment for prostate cancer.
Tmunity's second program in the clinic is a CRISPR-edited T-cell receptor (TCR) therapy aimed at myeloma, melanoma and sarcoma. According to CEO Usman "Oz" Azam, "we are hoping to be the first U.S. company that can demonstrate that we can treat patients safely with a T-cell receptor product that has a CRISPR modification to it."
Sources:
https://www.fiercebiotech.com/special-report/fiercebiotech-s-2018-fierce-15
http://www.tmunity.com
http://www.ansunbiopharma.com