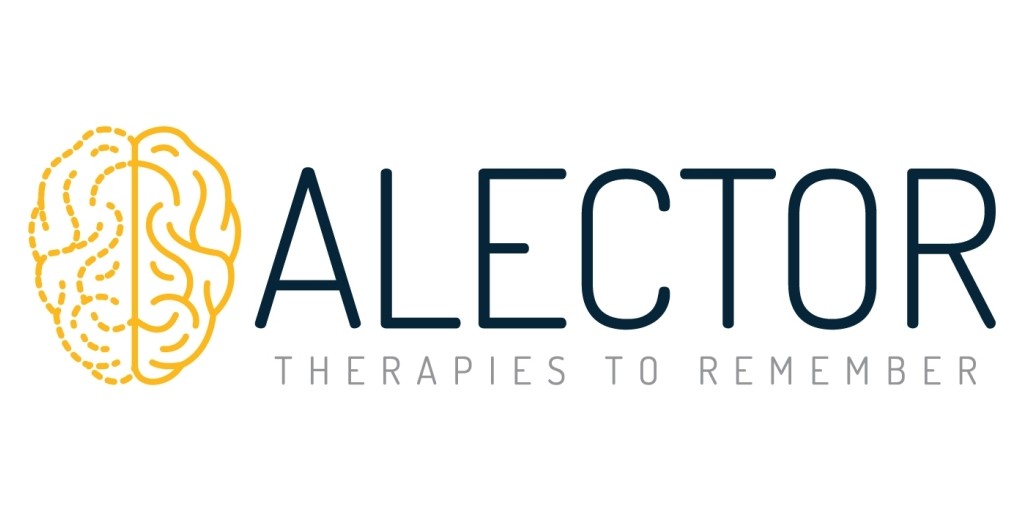 SOUTH SAN FRANCISCO, Calif., July 25, 2018 — Alector, a privately held biotechnology company focused on developing therapies that harness the immune system to cure neurodegenerative diseases and cancer, today announced the closing of a $133 million Series E financing. The proceeds from the financing will be used to advance Alector's clinical programs and expand the company's discovery platform.
Deerfield Management, AbbVie Ventures, Federated Kaufmann Fund, Section 32, Euclidean Capital, Foresite Capital, Lilly Asia Ventures, New Leaf Venture Partners, Perceptive Advisors, Casdin Capital, Polaris Partners, OrbiMed, MRL Ventures, GV, the Dementia Discovery Fund, Mission Bay Capital, Amgen Ventures, and others participated in the financing.
"There has been a lack of new approaches to treat the underlying causes of devastating neurodegenerative diseases such as frontotemporal dementia (FTD) and Alzheimer's disease," said Sabah Oney, Ph.D., chief business officer of Alector. "At Alector, we are focused on the advancement of innovative, first-in-class medicines to treat these serious diseases. We are thrilled to have strong support from industry-leading investors, and this financing ensures sufficient resources for the continued development of our novel drug pipeline."
Recent human genetic studies indicate that the development of neurodegenerative diseases is due in part to a dysfunctional immune system in the brain. Alector is developing immuno-neurology drugs that harness the brain's immune system to counteract multiple pathologies at the same time. "We anticipate that empowering a patient's own immune system could provide as much benefit for patients suffering from neurodegeneration as immuno-oncology therapies have demonstrated for cancer patients," said Arnon Rosenthal, Ph.D., Alector's chief executive officer.
Guided by these emerging studies, especially with regards to the inherited risk of Alzheimer's disease, Alector has identified a portfolio of drug candidates that the company believes have the potential to restore normal immune function to the aging brain and counteract neurodegeneration.
Today, Alector announced the intended indications for its first three neurodegenerative disease drug candidates:
• AL001 is being developed for the treatment of FTD. Mutations in AL001's target protein are known to be causal for FTD.
• AL002 targets a triggering receptor expressed on myeloid cells 2 (TREM2), which is known to contribute to the development and progression of Alzheimer's disease and other neurodegenerative disorders.
• AL003 targets SIGLEC-3, a transmembrane receptor expressed on cells of myeloid lineage, which is a known prevalent risk factor for Alzheimer's disease.
"There are currently no FDA-approved treatments that can make a direct impact on the progression of Alzheimer's disease or FTD," said Thomas C. Südhof, M.D., Ph.D., professor at the Stanford University School of Medicine and the recipient of the Nobel Prize in Physiology or Medicine in 2013. According to Dr. Südhof, an incoming member of Alector's Scientific Advisory Board, "bold, new ideas are imperative to address these significant patient populations that are in great need of treatment options."
"At Alector, our focus is on integrating emerging knowledge in human genetics, immunology, neuroscience, oncology, and large data analytics to treat neurodegenerative diseases and cancer. This strategy is paying off with a broad portfolio of programs and strong investor support," said Dr. Rosenthal.
About Alector, Inc.
Alector is a privately held biotechnology company focused on developing therapies that harness the immune system to cure neurodegenerative diseases and cancer. Founded by thought leaders in biotechnology, neuroscience, and antibody drug discovery, Alector is headquartered in South San Francisco, California. For more information, please visit www.alector.com.
Media:
1AB
Dan Budwick, 973-271-6085
dan@1abmedia.com
Investors:
Alector, Inc.
Sabah Oney, 415-964-5572
so@alector.com