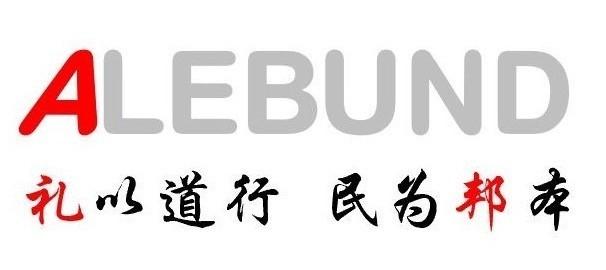 Shanghai, China, April 12th, 2023—Alebund Pharmaceuticals ("Alebund" or the "Company") announced that it has closed its Pre-C round financing, with close to RMB 200 million. Participants in this round include Yangzhou Guojin Investment, Jiangsu Dingxin Capital, Yangzhou Longchuan Holdings a leading international sovereign fund, Lilly Asia Ventures, Quan Capital, 3H Health, Octagon Capital, and Verition Fund.
As an industry pioneer in developing innovative treatments for kidney disease, Alebund has built a team with extensive experience in renal R&D and is dedicated to advancing the portfolio for the global patients. Funds raised in this round will be used to advance the company's R&D pipeline. Currently, Alebund has three Class I innovative drugs under Phase I, II and III clinical developments, respectively. Additional 1-2 in-house developed products are expected to enter clinical testing by 2024.
In the meantime, Alebund has secured an RMB 800 million syndicated bank loan credit. This loan will be deployed for the construction of the manufacturing facility in Yangzhou, Jiangsu to support the commercialization of the company's small molecule products.
Dr. Gavin Xia, co-founder, chairman, and CEO of Alebund, said, "Since the company's inception, Alebund's R&D and operational capabilities have been validated and gained continuous strong recognition and support from our new and existing investors. The company will further enhance its organization to prepare for a successful product launch, benefiting the global renal patients. With the advancement of our pipeline, we will also initiate the IPO process very soon."
About Alebund Pharmaceuticals
Alebund is a startup jointly incubated by a group of industry leaders in the field of nephrology in Shanghai in 2018. As a clinical-stage biopharmaceutical company, Alebund focuses on the discovery and development of novel therapies primarily for kidney diseases and their complications, as well as other chronic conditions. Alebund has built a diversified and balanced pipeline of drug candidates targeting a range of renal diseases, including chronic kidney disease (CKD)/dialysis complications, IgA nephropathy, diabetic kidney disease, and autosomal dominant polycystic kidney disease (ADPKD). Alehund's pipeline comprises both small-molecule and biological assets.